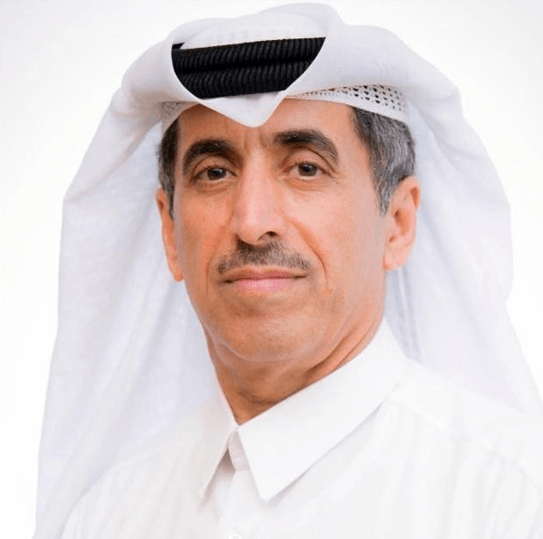 Dr. Al Nuaimi gave the opening speech at the press conference with a message of thank and gratitude to H.H The Amir, Sheikh Tamim bin Hamad Al Thani for his unlimited support to the country's amazing sport movement.
The QCSF President has also appreciated the constant effort of H.E the Qatar Olympic Committee (QOC) President, Sheikh Joaan bin Hamad Al Thani and the QOC Secretary General, H.E Jassim bin Rashid Al Buenain to high education sport activities and their immense help that made the QCSF's initiative became true.
Dr. Al Nuaimi said our message is to build up high education institutions that will play a center stage role in the sports at both regional and global levels. Our vision is to build better sport activities for students of high education institutions, namely, Universities, colleges, institutes in Qatar. We are leaving no stone unturned to discover the most talented students and taking our University sports to a new level of excellence locally, regionally and internationally.
" Our key objective is to develop the sport and physical activities at the high education institutions in a way that could significantly strengthen the sport culture and encourage society individuals and high education students to exercise sports day in day out" said Dr. Al Nuaimi.
"The QCSF is an entity acts as a complementary level to the sport activities being organized at the primary, intermediate and secondary schools throughout Schools Olympic Program" added Dr. Al Nuaimi.
Dr. Al Nuaimi said sport will continue playing a key role in Qatar 2020 National Vision, we aspire to see Qatar having a leading global sport status by bringing the world together throughout sustainable sport development.
" I'm truly feel pride to see our beloved country Qatar having a leading record in hosting the local, continental, and global sport events" concluded Dr. Al Nuaimi.
For his part, the QCSF Secretary General, Mr. Rashid Saed Mohammed has delivered a productive presentation on the QCSF's message, vision, objectives. He said that this pioneer federation will leave no stone unturned to discover the most talented students who can support the Qatar's national teams and the sport clubs.